Central Office Frankfurt, Richard-Strauss-Allee
The central office of the BKG is located in the Frankfurt district Sachsenhausen-Süd, close to the university hospital and the racecourse.
Address
Federal Agency for Cartography and Geodesy
Richard-Strauss-Allee 11
60598 Frankfurt
Germany
Contact
Phone: +49 69 6333-1
Fax: +49 69 6333-441
mailbox@bkg.bund.de
https://www.bkg.bund.de/EN/Home/home.html
How to get there
Arrival by public transport
From the main station take the tram lines 12 (direction Schwanheim) or 21 (direction Stadion) to "Vogelweidstraße". Turn to the left and go to the ­rst street on the left into "Ludwig-Rehn-Straße". At the next intersection turn right into "Paul-Ehrlich Straße" and follow this street to its end. There, cross the street at the pedestrian lights and keep right. Follow "Kennedyallee" under both railway bridges and turn left into "Richard-Strauss-Allee".
From the airport take bus line 61 (direction Südbahnhof) to "Waldspielpark Louisa". Turn to the right and cross "Mörfelder Landstraße" at the pedestrian lights, keep right and follow the road. Shortly before the railway bridge, turn left into "Richard-Strauss-Allee" and follow this street to its end.
Arrival by car
Leave the motorway A3 at exit Frankfurt-Süd (51) direction City ("Innenstadt"), turn right to Sachsenhausen when indicated and turn left into Richard-Strauss-Allee just before underpassing a railway bridge.
Printing version in DIN A4 format: Location maps Frankfurt, Richard-Strauss-Allee (PDF, 3MB)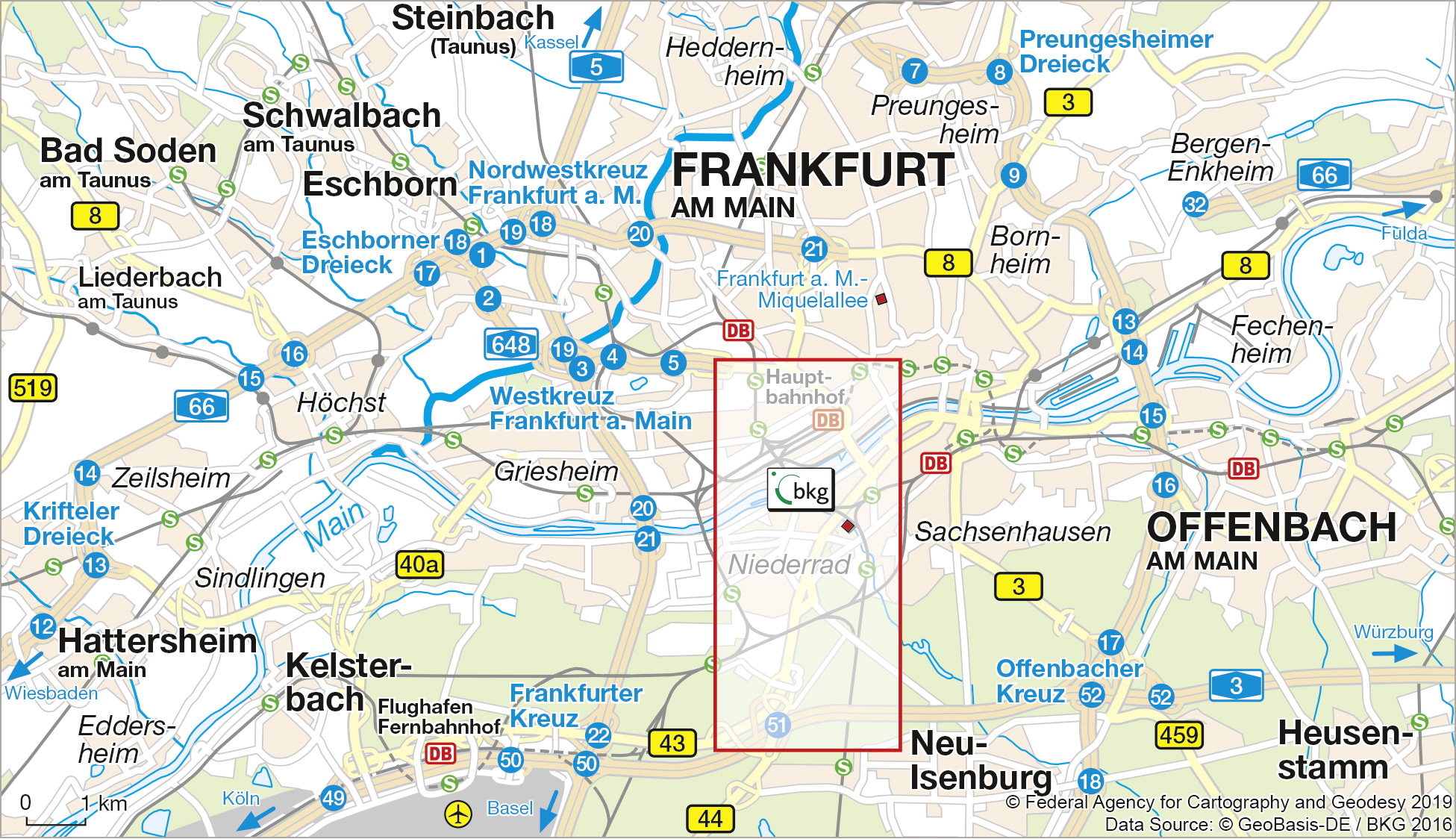 General map Frankfurt, Richard-Strauss-Allee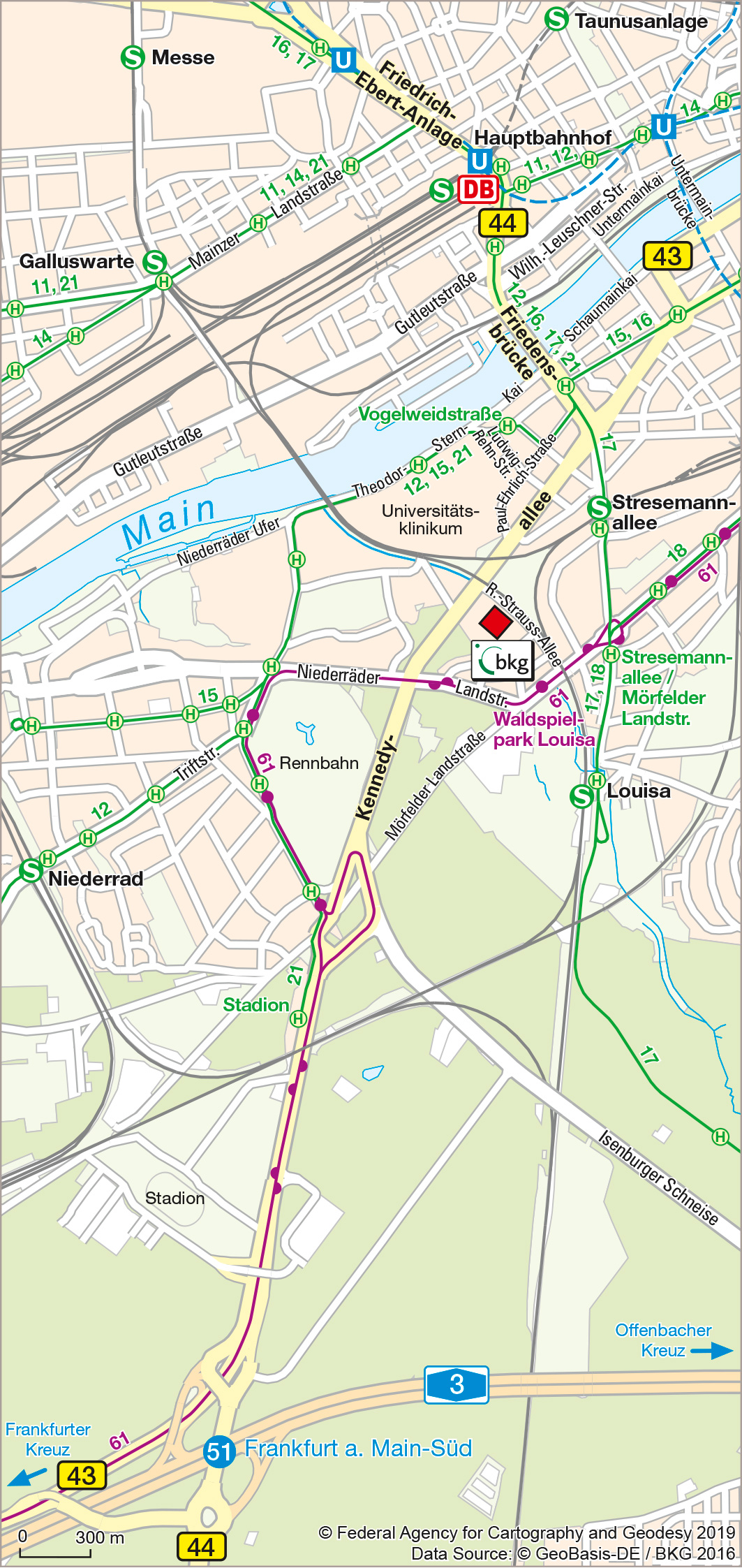 Detail map Frankfurt, Richard-Strauss-Allee