Temporary property Frankfurt, Hansaallee
The BKG's temporary property Hansaallee is located in the Frankfurt district Westend-Nord, within walking distance to the Westend campus of the Goethe University.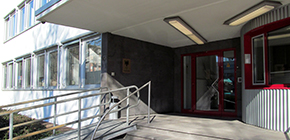 Address
Federal Agency for Cartography and Geodesy
- Temporary property Hansaallee -
Hansaallee 24-26
60322 Frankfurt
Germany
Contact
Phone: +49 69 6333-1
Fax: +49 69 6333-2100
mailbox@bkg.bund.de
https://www.bkg.bund.de/EN/Home/home.html
How to get there
Arrival by public transport
From the main station (Südseite stop) take the bus line 64 (direction Ginnheim) to "Bremer Platz". Turn to the left and go to the 2nd street on the right into the "Fürstenbergerstraße". At the next intersection turn left into "Hansaallee".
From the airport regional train station take the S-Bahn lines S 8 or S 9 (direction Hanau Hbf) to "Hauptwache". Go to the subway lines U 1 (direction Ginnheim), U 2 (direction Gonzenheim), U 3 (direction Hohemark) or U 8 (direction Riedberg) and get off at the stop "Holzhausenstraße". Follow the signs direction "Uni-Campus Westend". At the end of "Holzhausenstraße" turn left into "Hansaallee".
Arrival by car
Address for navigation devices: Fürstenbergerstraße 158, 60322 Frankfurt, Germany
Coming from the A 66 highway continue on the B 8 direction "Hanau" and turn right at the 2nd traf­fic intersection to "Eschersheimer Landstraße". Take the 5th street on the right to "Fürstenbergerstraße". An access to the parking lot is located on the right side.
Printing version in DIN A4 format: Location map Frankfurt, Hansaallee (PDF, 2MB)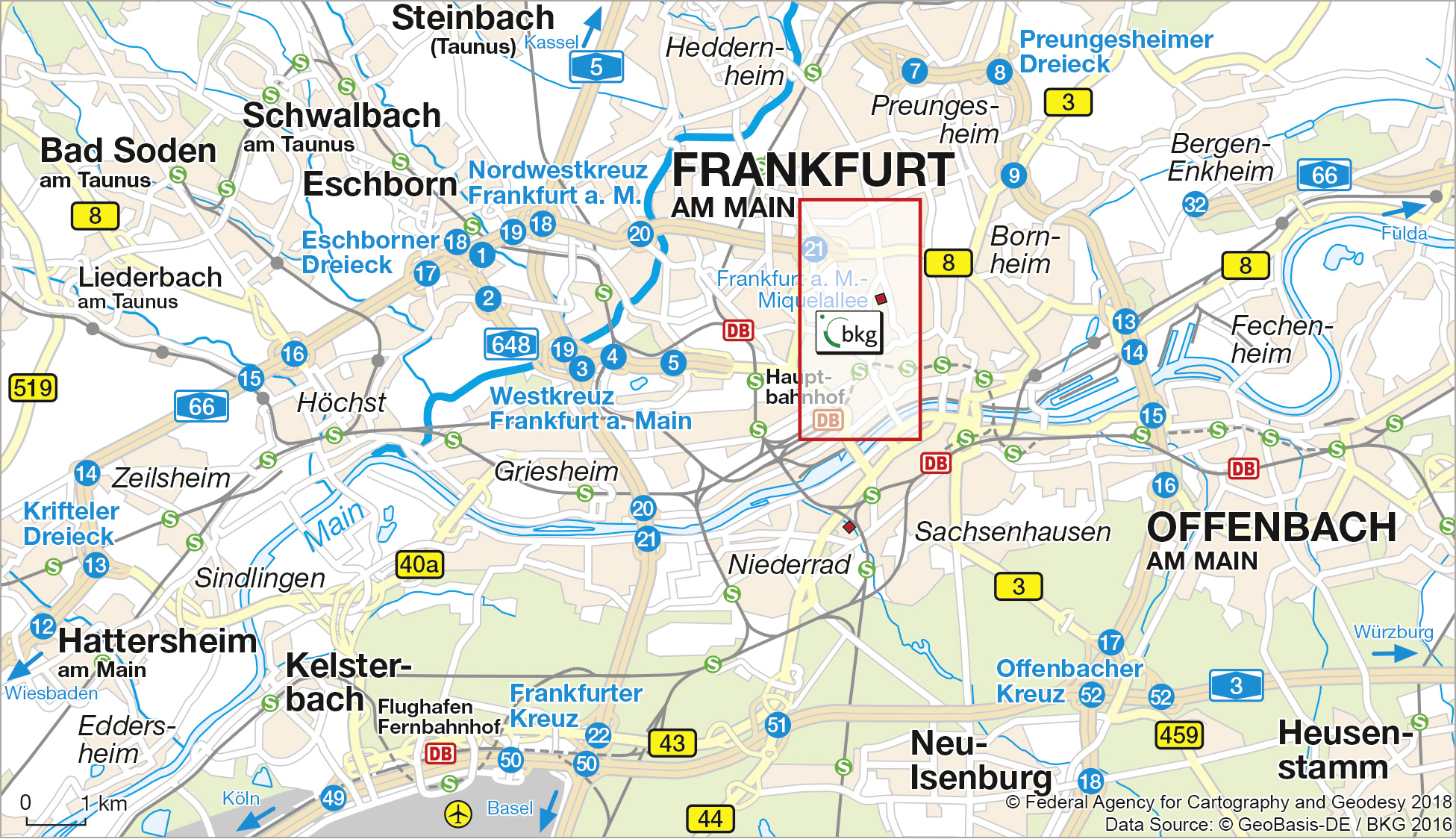 General map Frankfurt, Hansaallee
Detail map Frankfurt, Hansaallee